There is often a huge confusion between getting love and sharing love. Watching this 1 minutes movie, "The Greatest Joy In Life," will help you understand the vast difference!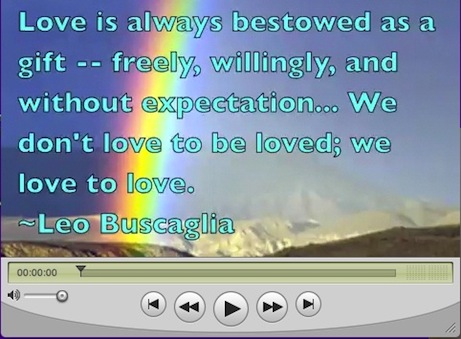 To begin learning how to love and connect with yourself so that you can connect with your partner and others, take advantage of our Free Help, and take our 12-Week home study eCourses, "The Intimate Relationship Toolbox" and "Dr. Margaret's Permanent Weight Loss Course" – the first two weeks are free!
Connect with Margaret on Facebook.
Margaret Paul, Ph.D. is a best-selling author of 8 books, relationship expert, and co-creator of the powerful Inner Bonding® process – featured on Oprah, and recommended by actress Lindsay Wagner and singer Alanis Morissette. Are you are ready to heal your pain and discover your joy? Click here for a FREE Inner Bonding course: http://www.innerbonding.com/welcome and visit our website at http://www.innerbonding.com for more articles and help. Phone and Skype Sessions Available. Join the thousands we have already helped and visit us now!